Langdale Bark & Mulch
Bark Info
Raw materials are processed through a vibrating conveyor system that is capable of producing five products at one time.  Sizes range from ½" Pine Fines to 4" Large Nuggets.  All of our products are low in pH, which is good for acidic loving plants and aid in providing nutrients to soil.  We offer Landscape and Top Soil for flower beds and soil maintenance.  Bulk sales and delivery throughout the Southeast is available in truckload quantities.  We provide customer support as well as logistics.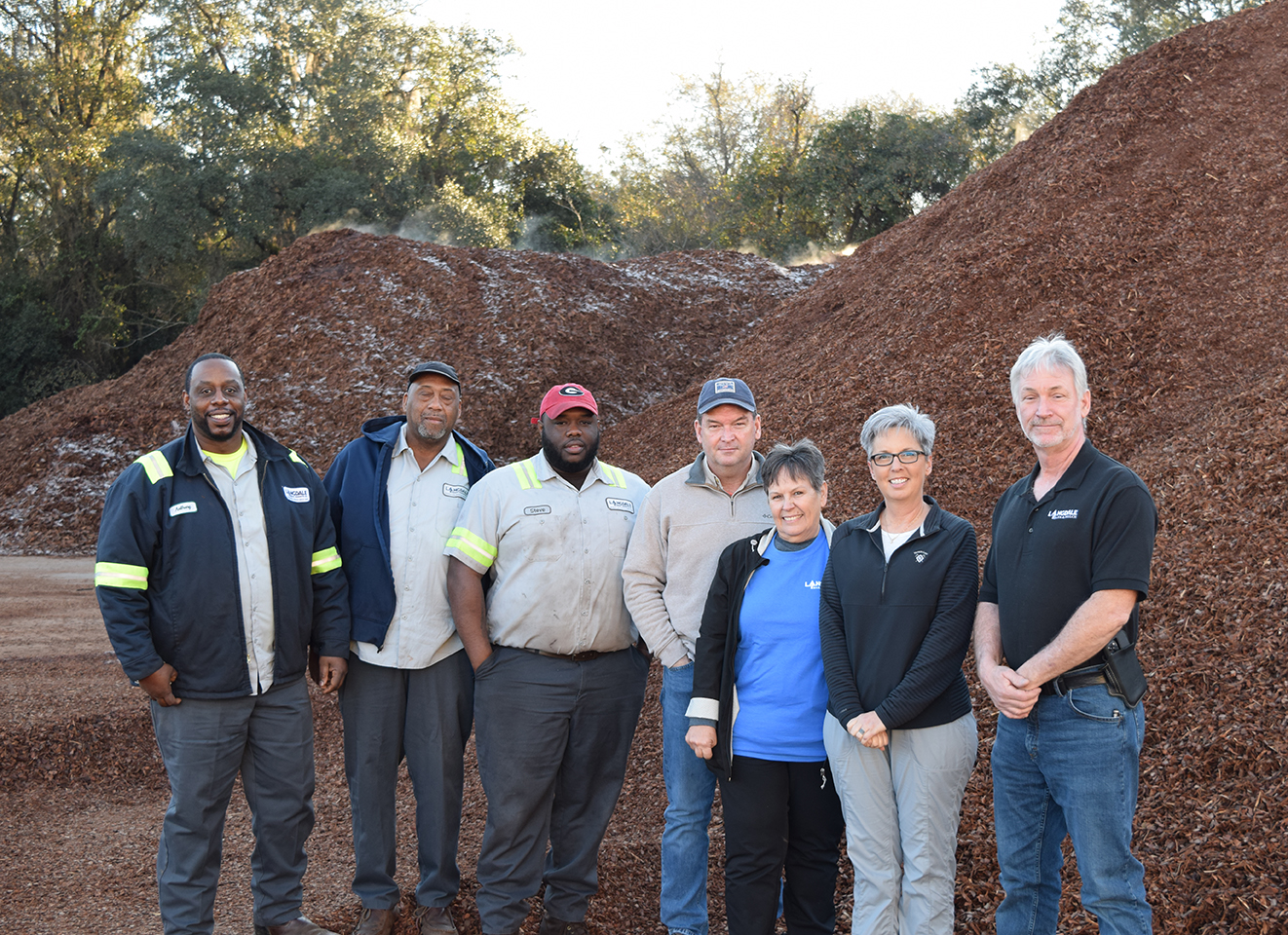 Proud Part of The Langdale Family
Our raw bark is brought in from our parent company Langdale Forest Products located in Valdosta, GA as well as a few other vendors. Our raw bark is very clean in turn making our finished material very clean. We rotate our finished product on a first-in, first-out basis to ensure a good quality product for our customers.
Feel free to contact us with any of your bark or mulch needs.